AIR JET NOZZLE
MR SERIES
It is a type of nozzle that has multiple air holes for one weight and swirls the filament inside the nozzle. It is used by customers who need to reduce the damage to the yarn to the utmost limit.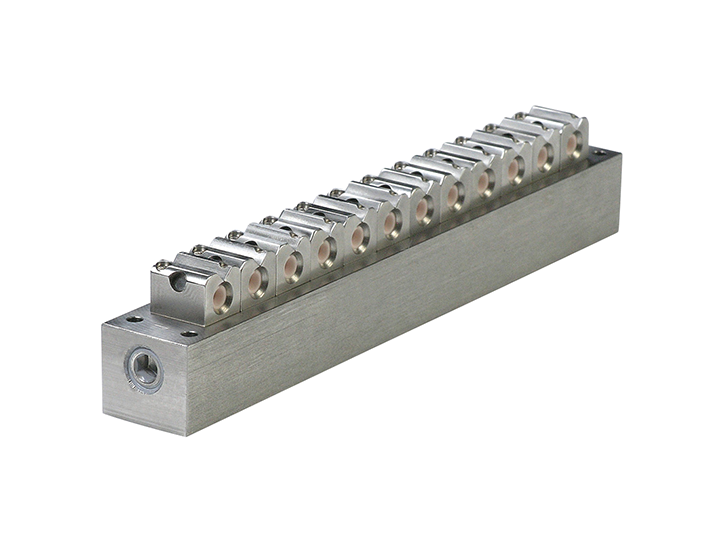 USAGE
Synthetic fibers used in clothing, etc.
FEATURE
This nozzle reduces contact with the inner wall of the nozzle, resulting in less damage to the thread.
It is a nozzle that can be expected to have the most air consumption reduction effect depending on the usage conditions.