Our strong points / Technology
Our strong points / Technology
World record-settin production of 3kinds of products
We do not compromise on material selection in order to maximize product performance.
Our strength is a consistent total design from the selection of materials to the completion of the product.
With the motto of delivering high-quality, high-performance products to our customers, we strive to innovate and continue to take on the challenge of "product manufacturing" that focuses on precision that cannot be imitated by other companies. As a result, we have achieved the highest production capacity of three products in the world.
Strengthen exports in Southeast Asia and achieve the largest market share in the world
"Italy-type twisted spindle", which was the mainstream of twisted yarn in 1955, became the world's best sales share in the Southeast Asian market.
World largest production of Spindle
We have developed "Double Twister Spindle" in which the yarn is twisted twice with one rotation of the spindle(1965).
In 1995, we achieved the largest sales in the world in the Asian market.
World largest sales of Water Jet Nozzle
We succeeded in developing a new concept "water jet nozzle" that weaves cloth at high speed by blowing threads with water (1980).
It was further accelerated by technological development, and sales of nozzles increased in the Chinese and Southeast Asian markets, achieving the world's largest sales share (2004).
Leading-edge technology built up with technological innovation
History of our technological innovation is atarted to implement the carburizing and quenching in 1820. With the sophisticated technologies of induction hardening, high-precision processing stable rotation and development of correction for balancing, Awa spindle co., establish production technology for the false twist spindle of which spinner operate at the speed of 1,000,000rpm. This range is "The world's best high-speed spindle".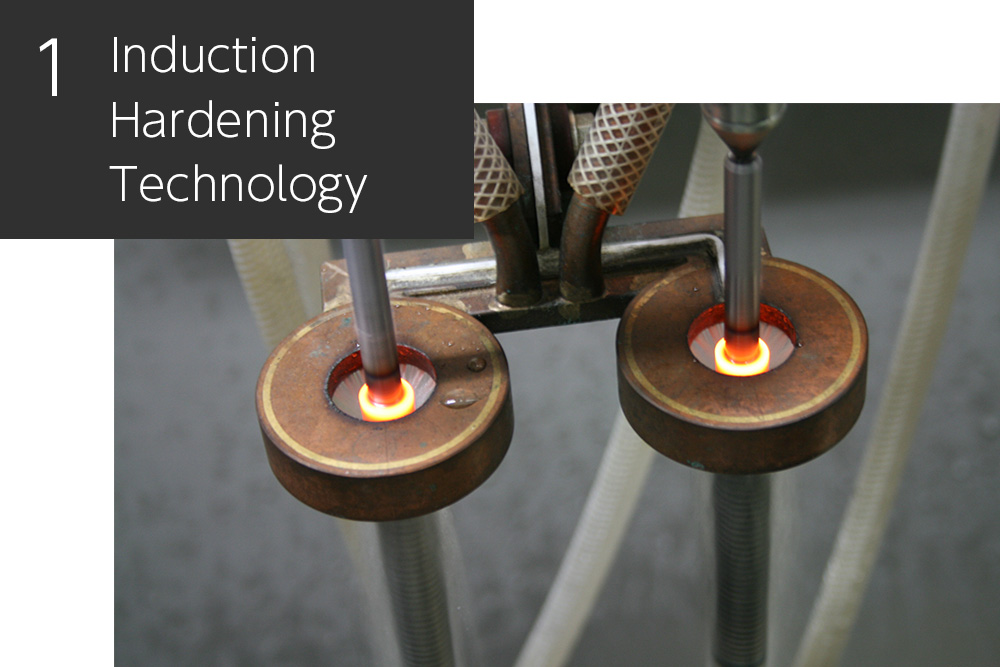 Awa spindle have innovated the induction hardening technology to increase the surface hardness of the spindle having toughness inside ahead of other suppliers in order to meet customer's requirement. Heat treatment technic was taken over from leading expert for Japanese sword in the Showa 50's evolved the performance of spindles to more tenacious, rubust and impact absorption.
Our strength is that even complicated stepped shapes can be hardened in consideration of the risk of burning cracks. With a diameter of about φ6 to φ40 mm and a maximum total length of about 1000 mm, we have a lot of processing results, but we can also handle processing outside this range.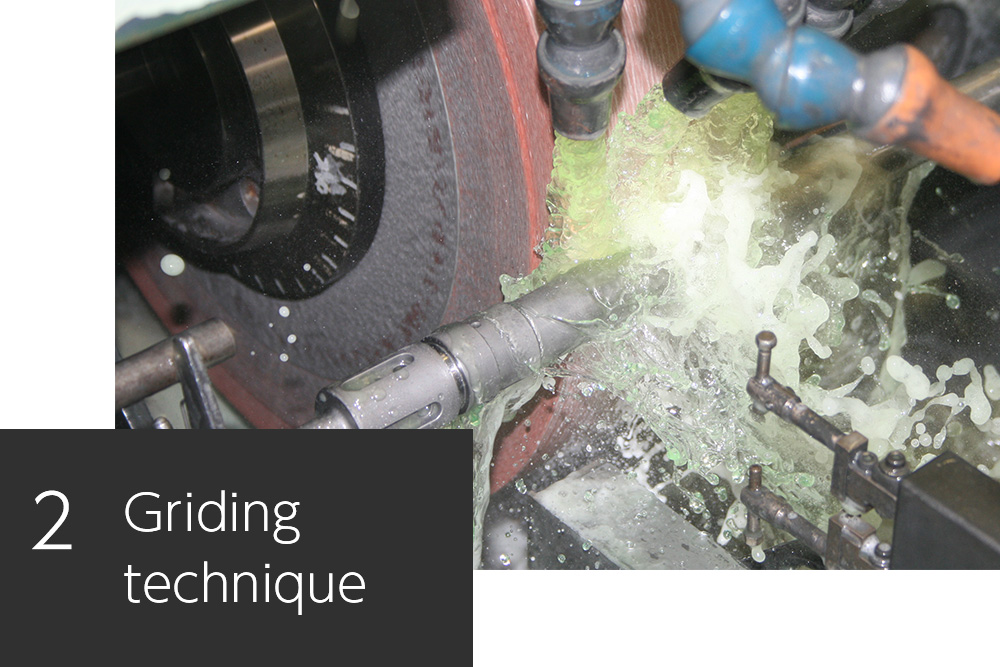 The hardened spindle is ground and finished, and it is very difficult to grind a spindle with a diameter of about φ6 to φ40 mm and a total length of about 1000 mm.
Through many years of spindle manufacturing, we have cultivated the know-how to suppress bending of spindles that are deformed only by the machining pressure due to grinding. We are good at grinding with shapes that are prone to bending, stepped shapes with multiple grinding points, and including tapered and plated parts.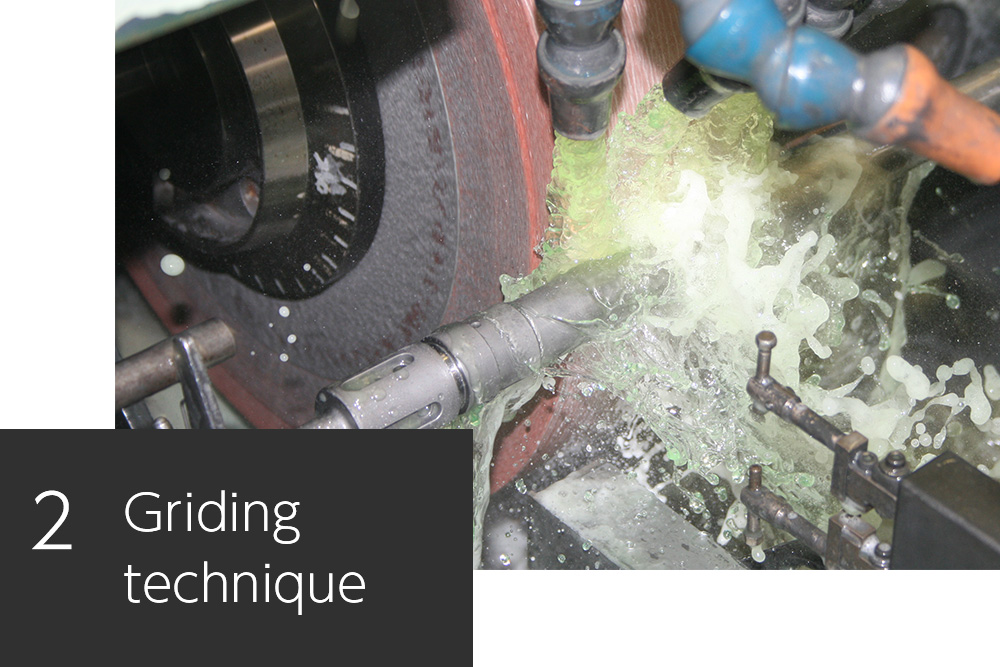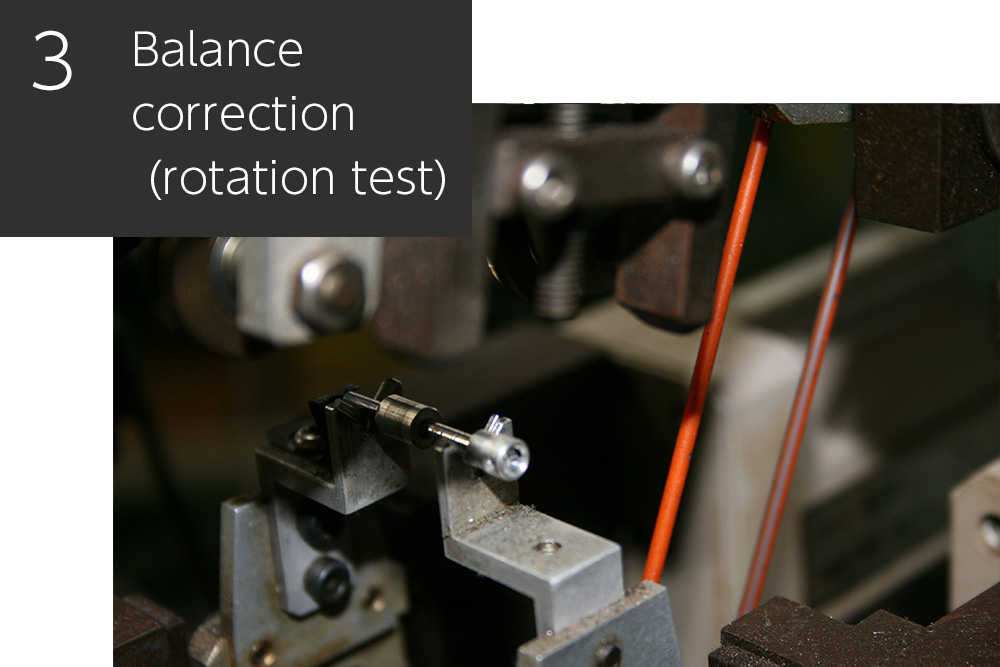 Balance of the spindles is closely measured and corrected one by one. With this process, we establish the production technology of spindle to obtain stable rotation at high speed.
Moreover, textile machinery manufactures developed the machine equipped with these spindles for producing high-quality yarn effectively and succeeded in the developing a spindle with a maximum rotation speed of 1,000,000rpm.
In the final rotation test of spindle, unbalance is corrected by own designed inspection devise with its unique method and allow product assurance for high quality and precision of the spindles.
High-precision balance correction technology is highly evaluated, and our spindle has been used as a probe for inspection equipment.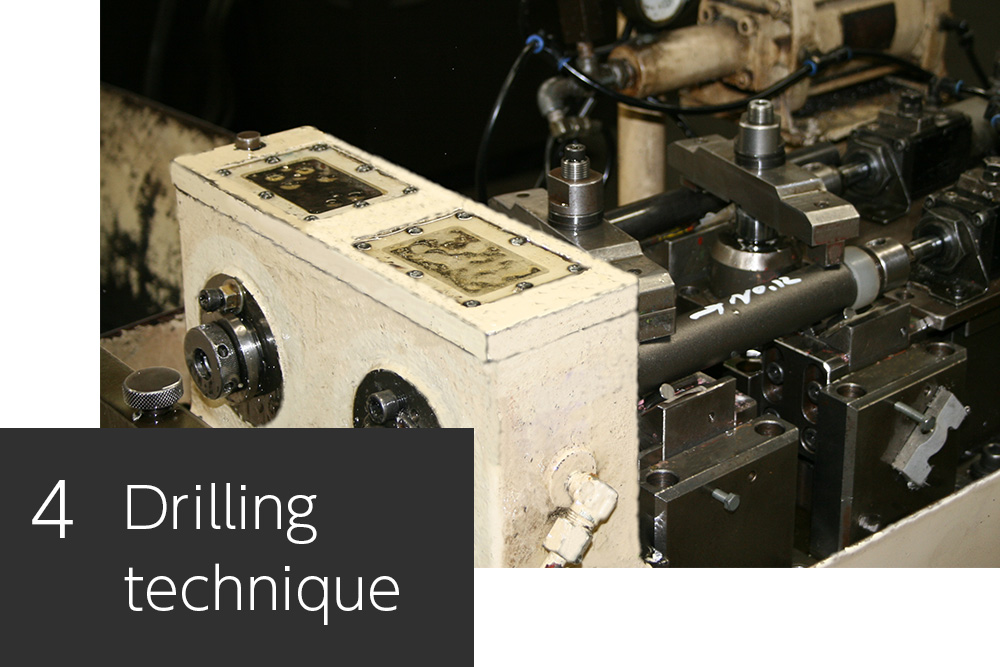 In process of pass through the spindle, a cause of deflection from bent and thickness deviation etc. must be eliminated to operate with high speed. We can drill long holes up to 1000 mm. Furthermore, we have established a technology that makes the coaxiality of the outer diameter as close to zero as possible with respect to the inner diameter. Drilling technology that started with spindles that allow fibers to pass through the inner diameter has led to the realization of manufacturing machine tool parts that are hollow, thin, and rotate at high speeds.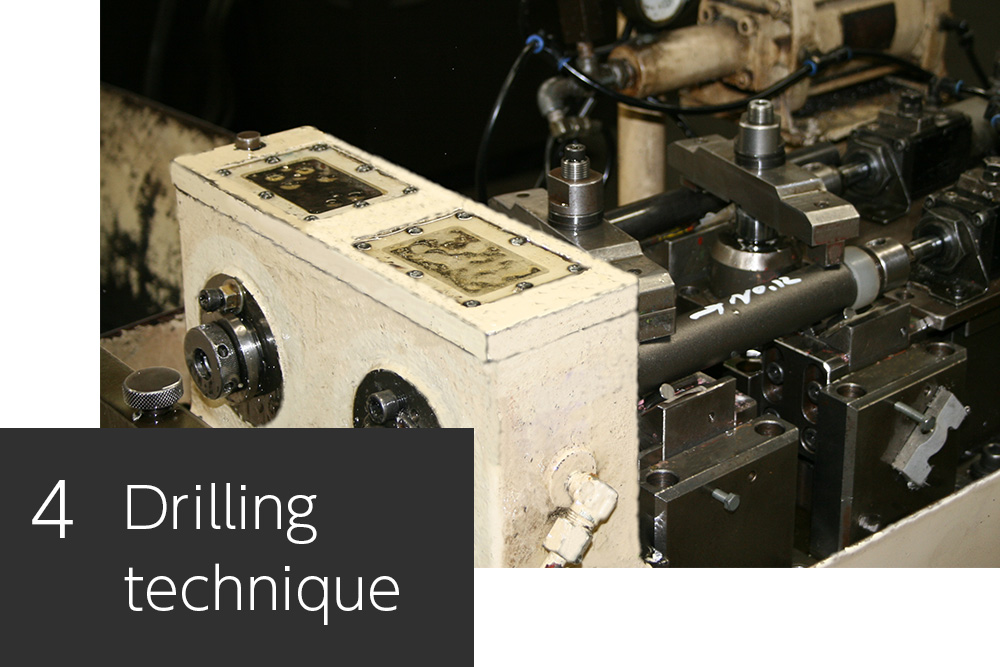 With its roots in the textile industry, we have been pushing forward with challenges in different industries such as machine tools, inspection machines, and medical-related industries. We will continue to propose added value to customers in various industries by taking advantage of our unique strengths.