INSPECTION EQUIPMENT
MOTOR SPINDLE
It is possible to automate the inspection of scratches on the inner wall for complicated and numerous holes such as engine blocks and valve bodies.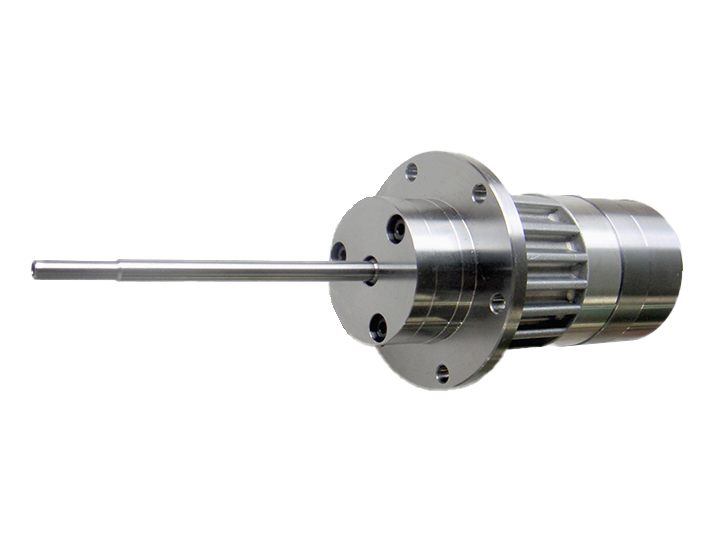 USAGE
It is used in inspection machines that inspect the inner wall surface of workpieces. It is a very important spindle because the number of rotations of the spindle is directly linked to the cycle time of inspection.
FEATURE
Even hollow and elongated shafts can be processed with high precision. We can handle parts manufacturing, assembly, and balance correction. We also manufacture dedicated amplifiers (drivers).