ORIGINAL EQUIPMENT MANUFACTURING
DRAWBAR
Machine tools (mother machines) made in Japan are highly evaluated all over the world and support all kinds of manufacturing. We are engaged in contract processing of machine tool parts, and have a delivery record of more than 15 years to the leading machine tool manufacturers in Japan. We specialize in drawbars and dish spring rods used in machining centers.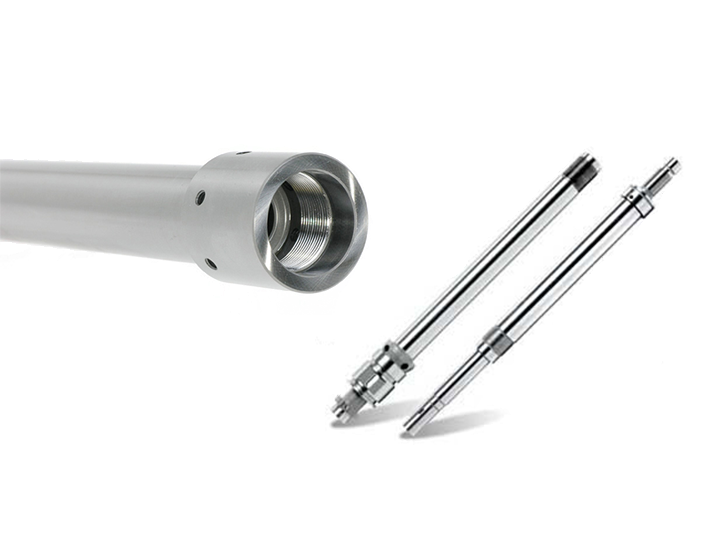 USAGE
A high-speed rotating body that is connected to the part that holds the tool in the spindle of the machining center.
FEATURE
We can supply small lots (starting from 1 piece).
Utilizing the technology cultivated in the processing of textile machine parts, it is possible to process even hollow and elongated drawbars. We provide and propose cost benefits while maintaining high accuracy.
Since it is possible to perform integrated processing from material procurement to turning, deep hole processing, heat treatment, polishing, and surface treatment, the burden of procuring parts is reduced.