PACKING
DISASTER PREVENTION
We handle corrugated cardboard toilets, beds, partitions, etc. as stockpiles in the event of a disaster. As environmental supplies, we handle nursing diapers, wet wipes, meal trays, etc.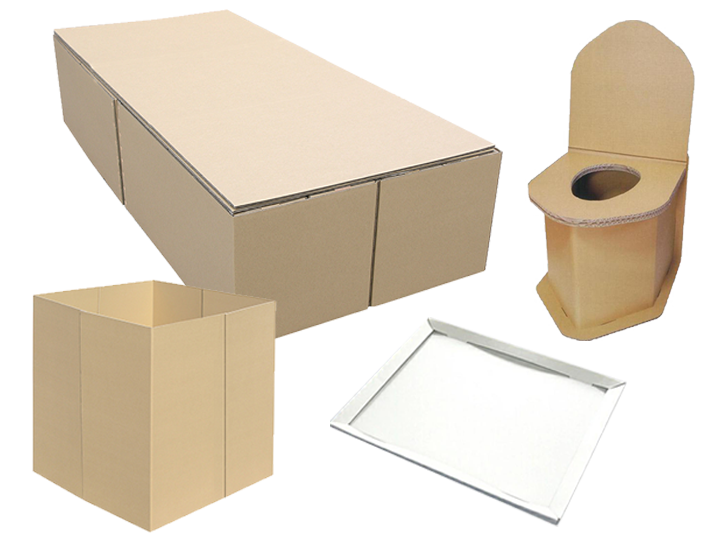 USAGE
It covers a wide range depending on the situation.
FEATURE
As a response to BCP and emergencies, we propose a stockpile of disaster prevention supplies.
Regarding long-term care products, we will provide total support so that the lives of residents of long-term care facilities can be improved and the burden on long-term care staff can be reduced.