WATER JET NOZZLE
ENERGY SAVING NOZZLE
It is a part used for WJL (Water Jet Loom) and is an important part for concentrating water pressure and injecting weft. In particular, it is an energy-saving model that reduces water consumption by our original design.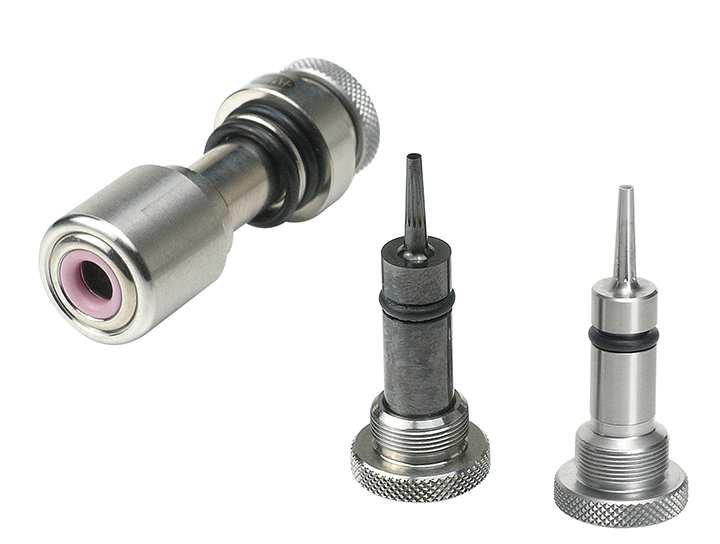 USAGE
Chemically synthesized fibers used for ground tarp, etc.
FEATURE
Our original design can reduce water consumption by up to 20%.